Inèdit will collaborate with CircularTec to promote the circular economy, ecodesign, and decarbonization in northern Chile
It becomes a strategic partner of the Chilean technological center, which is the first in Latin America and the Caribbean dedicated to advancing the transition towards a circular economy
Inèdit Inèdit is the new international strategic partner of the Circular Economy Technology Center (CircularTec), a non-profit corporation whose mission is to drive research, development, and collaborative innovation based on the circular economy model to generate economic, social, and environmental value in the northern macrozone of Chile. As part of the collaboration agreement, inèdit will provide support in CircularTec's projects that promote sustainability, the circular economy, sustainable resource management, and climate change mitigation and adaptation, among other strategic initiatives.
"For inèdit, this collaboration agreement with CircularTec is a great opportunity to continue generating positive impact in partnership with one of the leading organizations in the circular economy in Latin America," says Jordi Oliver, Executive Director of inèdit.
On the other hand, Andreé Henríquez, Executive Director of CircularTec, emphasizes the importance of this initiative, stating that "Inèdit is a global leader in the field of circular economy and sustainable development, and we are very proud to have signed this collaboration agreement, which will allow us to develop joint projects, both in Chile and abroad, with methodological transfer and best practices in the circular economy. We have always advocated for a horizontal relationship with each of the institutions we work with at CircularTec, and we hope that this step will further strengthen our international position in the field of circular economy."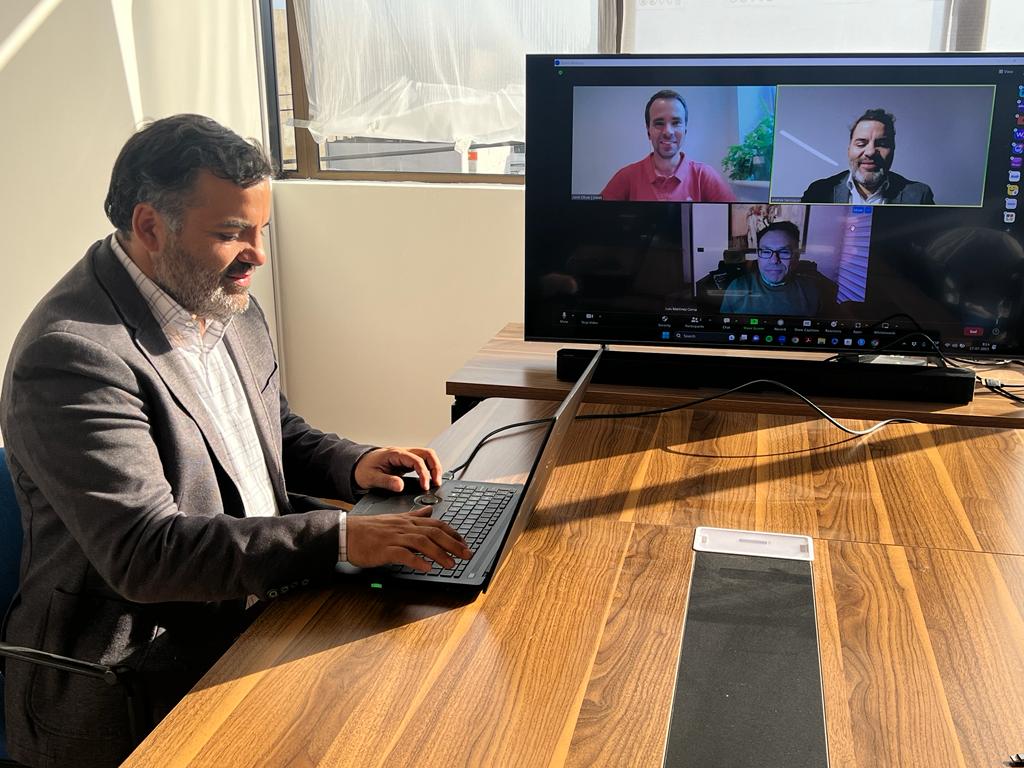 Virtual signing of the agreement between inèdit and CircularTec. Source: CircularTec
As such, inèdit will collaborate in identifying project opportunities and provide solutions and services to CircularTec that may be of interest to them. It will also offer its professionals and key contacts to CircularTec, provide specific training on topics of interest to CircularTec's target audience, where inèdit has expertise, and work together on projects related to the circular economy, ecodesign, and decarbonization.